You look Marvel-ous today.
Shop our December Gift Card Special!
Luxury, quality & comfort
Introduction
Thank you for entrusting us with your aesthetic skin care and cosmetic surgery needs. Marvel Cosmetic MedSpa + Surgery has four fabulous boutique style locations in Spring Hill, Columbia, Brentwood, and Nolensville. While most of our services are offered at all locations, surgical consultations, surgical procedures and select aesthetic services will warrant a visit to our beautiful Spring Hill, Nolensville, or Brentwood location. Just know that whichever location you choose to visit, the experience of excellent patient care with a warm, welcoming staff will be identical!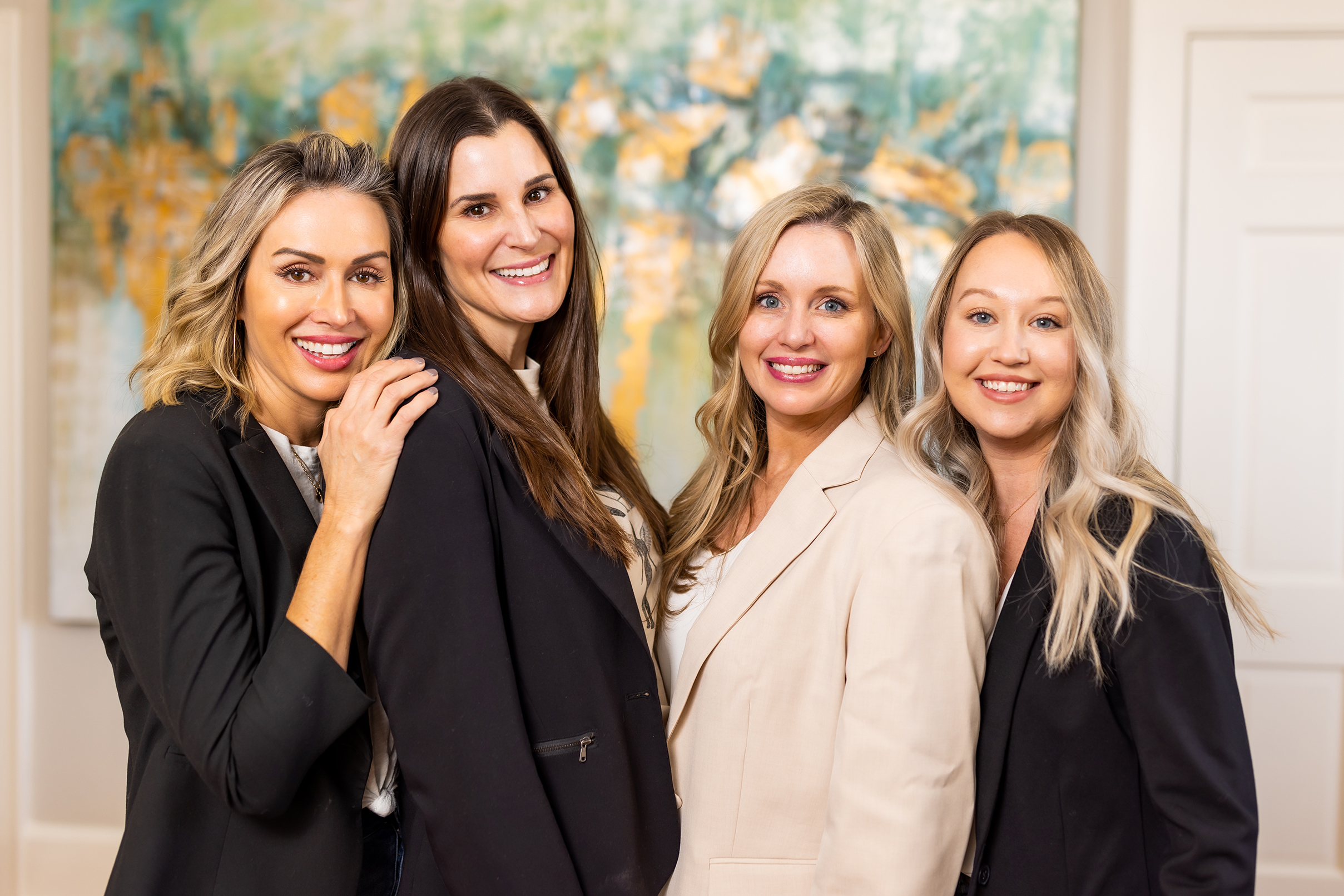 Get Ready To Unleash Your Inner Glam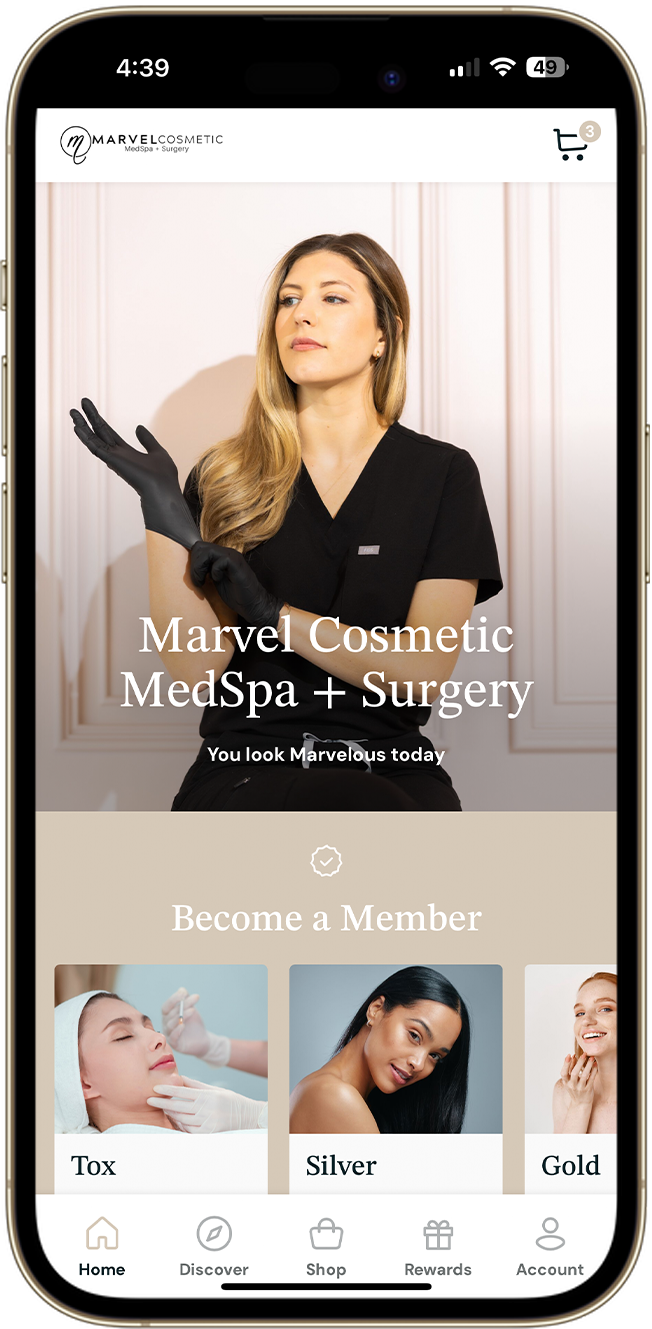 Services
Luxury Spa Experiences
At Marvel Cosmetic MedSpa + Surgery we strive to offer you a full service aesthetic experience. When you combine our experienced, exceptionally well trained providers and surgeons with services like Botox and Dysport, Juvederm and Restylane filler, a full line up of laser treatments, HydraFacial and Diamond Glow, microblading, and both body and facial surgery we truly can offer an experience that is unique and will leave  you looking no further for all of your aesthetic needs.
BOOK An APPOINTMENT
Treat Yourself
Self-care is important, and sometimes you just need a little time to yourself. That's why we offer a variety of treatments at any of our four medspa locations across Middle Tennessee. Whether you're looking for a laser treatment or a rejuvenating facial, we have something for everyone. And our experienced staff is always ready to provide you with the highest level of service. So go ahead and book an appointment now. You deserve it!
Monthly Membership
Marvel-ous Me
SPECIAL MEMBER PRICING
$11.50 unit: Botox
$4.60/unit: Dysport
$11.50/unit: Xeomin
5% Savings on Skincare
Choice of 1 Monthly
Dermaplane with Brow Wax and Tint
Illuminize Chemical Peel
Customized Facial
(4) B-12 Injections (must be used in the same month)
SILVER MEMBER PRICING
$11.50 unit: Botox
$4.60/unit: Dysport
$11.50/unit: Xeomin
$50 Savings on Each Full Syringe of Filler
5% Savings on Skincare
5% Savings on All Single Treatment Services
Choice of 1 Monthly
Diamond Glow
Hydrafacial
Full Set of Lash Extensions
Add PRP or Exosomes to Any Treatment
Perfect Derma Peel
$50 Upgrade to Microneedling Face Treatment
$100 Upgrade to Clear & Brilliant Face Treatment
$150 Upgrade to IPL Photofacial
$149 - Service Credit
GOLD MEMBER PRICING
$11.50 unit: Botox
$4.60/unit: Dysport
$11.50/unit: Xeomin
$50 Savings on Each Full Syringe of Filler
10% Savings on Skincare
10% Savings on All Single Treatment Services
$500 Savings on Any Surgical Procedure
*Membership is continuous with a minimum commitment of eight months. After eight months, you many cancel at any time with a 30 day written notice.
Testimonials
What They Say

I cannot say enough good things about Marvel Cosmetics or the entirety of their staff. It's not often you find a provider of any type that is so well designed to care for a client and truly makes them feel so worthy of receiving the best service. It's evident that much time, consideration and genuine love has been put into their hiring process, rendering of services, aesthetics and environment, appreciation of clients, all the boxes you want checked. They have a big fan and client for life in me, so I 10/10 recommend checking them out. Thank you for making me feel I am my most beautiful self, Marvel Cosmetics!
Taryn is an amazing provider who is very knowledgeable and a great communicator!
I had my first appointment with Taryn yesterday. She was so extremely thorough and took her time to discuss options with me, and went on to mark the areas on my face she would be injecting. It was my first time receiving dysport and her technique made it near painless! Great experience, this will be my new spot for all injectables and facials!
I love the people at Marvel Med Spa! They always take such good care of me.
Taryn & her girls always take such good care of me. I always look forward to my time there!
Maria is great. My skin feels and looks great.
Very professional and pleasant atmosphere makes coming in a great experience every time.
Is was so great experience here all people have so nice good customer service
Luxury, quality & comfort
Join Our Mailing List
Receive monthly updates on exclusive offers by joining our mailing list. Be the first to know about discounts and new arrivals. By signing up, you'll gain access to sales and be the first to know about updates and new offerings in our practice. We will never spam you or sell your information. Promise. 🙂