Aesthetic Medicine & Cosmetic Surgery
Marvel
Cosmetic
Luxury, quality & comfort
Introduction
We're so happy you're here! Thank you for entrusting us with your aesthetic skin care and cosmetic surgery needs. Marvel Cosmetic MedSpa + Surgery has three fabulous boutique-style locations in Spring Hill, Brentwood and Columbia Tennessee. While most of our services are offered at both locations, surgical consultations, surgical procedures and select aesthetic services will warrant a visit to our beautiful Spring Hill or Brentwood locations. Just know that whichever location you choose to visit, the experience of excellent patient care with a warm, welcoming staff will be identical!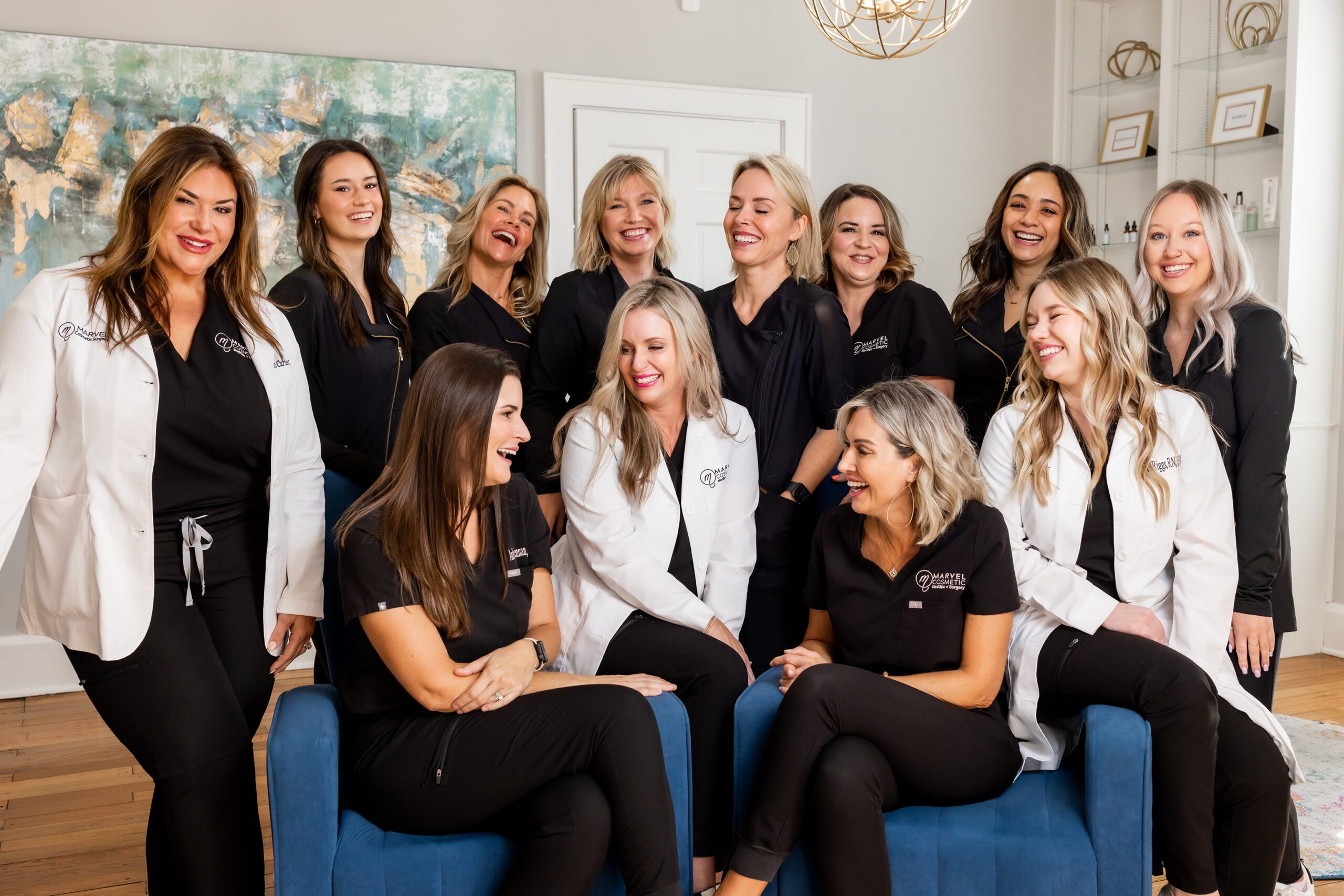 Services
Luxury Spa Experiences
At Marvel Cosmetic MedSpa + Surgery we strive to offer you a full service aesthetic experience. When you combine our experienced, exceptionally well trained providers and surgeons with services like Botox and Dysport, Juvederm and Restylane filler, a full line up of laser treatments, HydraFacial and Diamond Glow, microblading, and both body and facial surgery we truly can offer an experience that is unique and will leave  you looking no further for all of your aesthetic needs.
BOOK An APPOINTMENT
Treat Yourself
Self-care is important, and sometimes you just need a little time to yourself. That's why we offer a variety of treatments at any of our three medspa locations across Middle Tennessee. Whether you're looking for a luxurious massage or a rejuvenating facial, we have something for everyone. And our experienced staff is always ready to provide you with the highest level of service. So go ahead and book an appointment now. You deserve it!
Monthly Membership
Marvel-ous Me
Sassy
$99
per month
Deluxe Dermaplane
Chemical Peel
Lash Lift & Tint
*Plus 5% off Products, Services, Toxins & Fillers
Classy
$149
per month
Hydrafacial
Fire & Ice with Dermaplane
PCA Retinol Peel
*Plus 10% off Products, Services, Toxins & Fillers
Bougie
$249
per month
Clear & Brilliant
IPL
Microneedling
*Plus 10% off Products, Services, Toxins & Fillers
Testimonials
What They Say

"Absolutely and POSITIVELY THE BEST cosmetic spa clinic experience I've ever had. The staff is amazing and kind and extremely knowledgeable…"
"Always have a great experience! Faith is very knowledgeable and gentle! Great results!"
"Thank you so much!! I'm going to recommend you girls to everyone."
Luxury, quality & comfort
Join Our Mailing List
Receive monthly updates on exclusive offers by joining our mailing list. Be the first to know about discounts and new arrivals. By signing up, you'll gain access to sales and be the first to know about updates and new offerings in our practice. We will never spam you or sell your information. Promise. 🙂